IT Consulting Services | Northlake, IL
Hassle-free, customized technology solutions
Different businesses run on different goals. Some want to increase their margins, lower costs, increase productivity, or fasten processing times. To reach these goals, one would have to experiment or to ask someone with substantial knowledge on how to achieve these goals. Having a consultant - an IT consultant, to be specific, can help you.
We offer professional IT consulting services to companies in the Northlake, IL area. Our expert IT consultants can help position your company for successful technology integrations and advances. MIS Choice is a preferred local IT consulting company with years of experience in a variety of industries.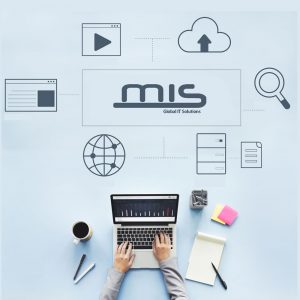 IT consulting strives to introduce better technologies and create new innovations. Here at MISChoice, we harness what technologies are available and make the most of it.
You don't have to be an IT expert for your business to have great IT solutions. MIS Choice's IT Consulting services allow you to develop and maintain a technology strategy that is in sync with your business objectives and goals. Whether your business needs a fundamental turnaround strategy, plan for product development or to reinvent system processes, our IT consultants can help you.
IT Consulting services from MIS Choice include:
Aligning IT strategy to business value
Building an enterprise architecture blueprint
Transforming IT infrastructure
Improving IT security
Upgrading legacy applications
Engineering performance into systems and applications
We offer IT consulting for a fixed fee, by retainer or on an hourly basis, depending on your needs. We'll find the best solution for your success and your budget.
We'll introduce you to different ways to minimize your current workload, strategize deployments, and automate tasks.
MIS Choice's consultants not only have the answers but also make sure you ask the right questions to solve real business challenges. We can help with a specific project or a complete overhaul of your system. We will devise your business with an IT Road Map, be your virtual CIO, train your staff, and more.
Let the MIS Choice experts guide you in the right direction.